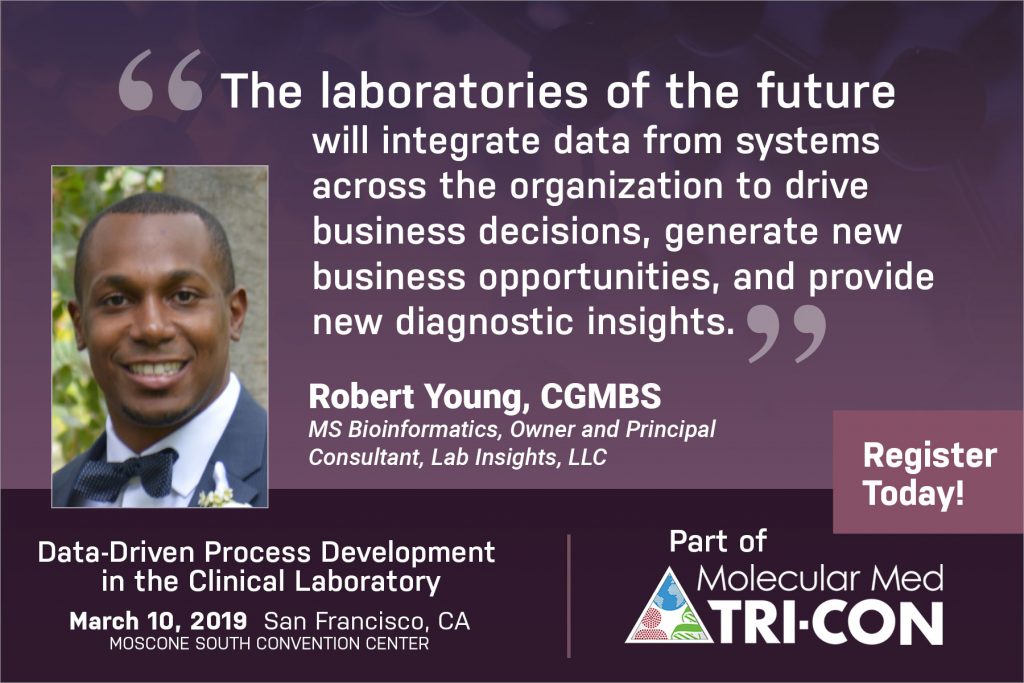 On Sunday March 10, 2019, Robert Young, Founder and principal consultant for Lab Insights, LLC, presented a short course on
Data-Driven Process Development in the Clinical Laboratory
.
Course topic
The modern clinical laboratory utilizes complex, data-rich computer systems. In this course, you will learn how to leverage your laboratory information systems to build data-driven processes, create data-driven process improvements, and make data-driven business decisions.
Key topics that were covered:
Identification of process performance indicators
Exploration the intersection of quality improvement and business improvement
Cultivating a data-first culture in your organization
Examination of a vendor-agnostic approach to laboratory computer system implementation and design
See the details of the course
here
. More topics and conference talks to come.