Robert E. Young – Owner, Principle Consultant
CGMBS, CLSp(MB), M.S. Bioinformatics
Email: robert@labinsightsllc.com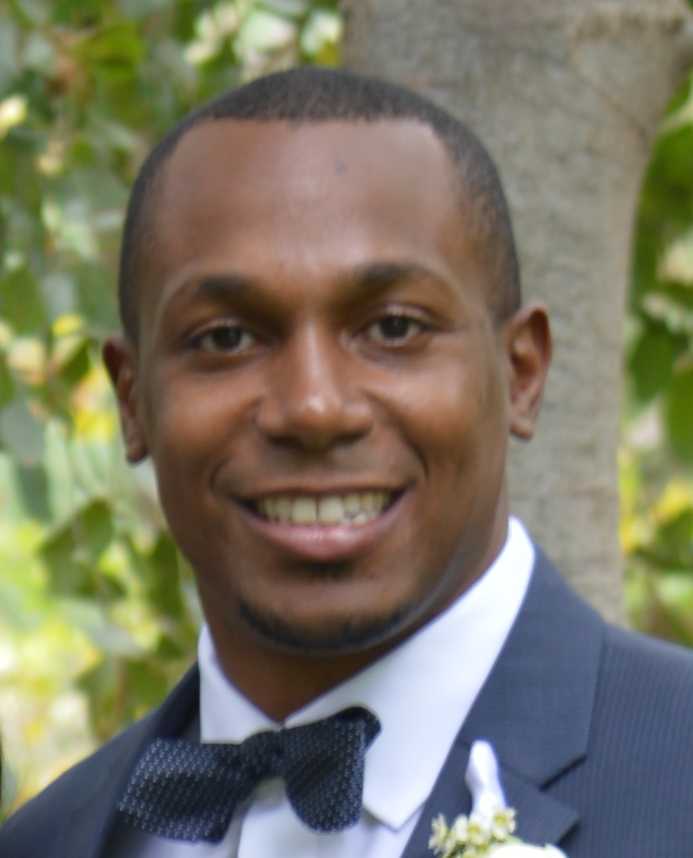 Qualifications
Quality and Compliance Keywords
Compliance Officer, Safety Officer, Privacy Officer, Lab-developed
test validations, CFR 21 part 11 Compliance, Quality Systems
Management, Document Control, FDA clearance, CLIA lab application for
several states, Medicare and Medicaid Application, Inspections and
audits, Quality Control, Quality Assessment, Risk-based decision matrix
Laboratory Keywords
Recombinant DNA techniques, gel and capillary electrophoresis,
microbial and tissue culture, LCMS/MS, HPLC, FPLC, preparation of
radiolabeled compounds, immunofluorescence microscopy, fluorescent
confocal microscopy, genomic and viral sequencing, RT-PCR, PCR, various
real-time PCR methods, urine, genital, strep, other clinical microbe
colony culture and isolation, fungal slide culture preparation,
radioimmunoassays to quantify various steroids. QA/QC/QI data analysis
in a CLIA and FDA regulated Laboratory. NuGen® linear amplification and
Affymetrix® microarray systems.
Application Keywords
Competent to proficient in following programs: MS Word, Works, Power
Point, FrontPage, Access, Excel, Sigma Plot, RasMol, Labsys, PowerTerm,
Seqscape, Sequencher, BioEdit & ClustalW experience as well as
other clustering software and bioinformatics, JMP, Schuylab, StarLIMS,
APVx, Xifin, Orchard, MasterControl, HPQC, RStudio, Jupyter Notebook, Jasper Reports
Programming experience
Python, Visual Basic, C++, C#, Perl, R, StarLiMS Scripting Language,
Javascript, SQL, HTML5, ASP .Net
Education and Certicications
Years
Location
Description
2007 – 2009
Polytechnic Institute of NYU, Brooklyn, NY
Master of Science in Bioinformatics.
Thesis title: A Novel Algorithm For Microarray Splice Junction Probe
Design
2005 – 2006
Quest Diagnostics, Nichols Institute, San Juan Capistrano, CA
CA State (CGBMS License #MTP176)
ASCP (MB(ASCP) Limited Licenses in Clinical Molecular Biology
1998 – 2002
Bucknell University, Lewisburg, PA
Bachelor of Science in Biochemistry/ Cell Biology,
minor in French
Employment
2012 – Present Lab Insights LLC, Owner
Designed and implemented a Data Warehouse, uniting data from 5 independent systems into a common data model
Developed bespoke Laboratory Information System for an emerging clinical molecular diagnostic company, complete with REST-APIs, HIPAA compliance, and interfacing with external systems.
Developed bespoke Client Relationship Management system for an emerging clinical molecular diagnostic company.
Served as Business Analyst and Subject Matter expert in documenting system requirements and writing test cases for a Laboratory Information System for a clinical molecular diagnostics company.
Served as Business Analyst and Subject Matter expert in a creating a ISA-88-like Process Taxonomy for a global leader in pharmaceuticals, in collaboration with the Allotrope Foundation. Also assisted in the creation of other taxonomies and ontologies in an effort to standardize the language used to describe pharmaceutical equipment and materials.
Served as Business Analyst in a global Data Standardization initiative in order to harmonize data from 4 systems. Helped develop a cross-system ontology based on internationally-recognized thesaurus databases as a foundation for future data consolidation, business intelligence, and migration efforts. Also served as Business Analyst for data migration using the aforementioned Data Standards initiative.
Managed LIMS implementation project with 4 staff members, 7 interfaces, 3 outside vendors, and a budget of $200,000+. Created all project documents, as well as software development life-cycle and coding standard procedures. Led configuration, external development, design and implementation.
Lead efforts to improve 21 CFR 820 and 11 compliance for validation of globally-deployed computer systems.
Executed FDA and GAMP5-compliant validation protocols for globally-deployed ERP system.
Designed, implemented and executed FDA and GAMP5-compliant validation for various laboratory equipment software for GMP manufacturing site.
Designed, implemented and executed CAP, FDA and GAMP5-compliant validation protocols for Clinical Laboratory LIMS and data analysis modules.
Acted as business analyst for several validation projects in order to discern clear, testable user and functional requirements.
Developed Quality plan, Quality Control procedures, Document control policies and molecular diagnostic standard operation procedures for several CLIA Laboratories
Developed PCR-based diagnostics tests for molecular oncology based on personal expertise and kit package inserts. Developed CLIA and CAP-compliant validation protocols for lab- developed assays.
Performed 3rd party Inspections for Lab accreditation readiness. Documented compliance gaps, recommended corrective and preventative actions. Created new documents, updated existing documents, and re-trained staff in the lab's quality plan, EHS program and validation protocols to ensure accreditation compliance.
Authored thought leadership whitepapers for trends in Laboratory-Developed test regulation, HIPAA compliance, validation, and other areas
2013: LabAnswer Informatics Consulting. Informatics
Consultant
Lead role in several LIMS implementations.
Served as Business analyst, LIMS developer, project manager,
validation specialist, and strategic assessor.
Conducted laboratory business flow analysis and created
informative Use Cases for the LIMS. Assessed the capabilities of a
proposed LIMS design the Lab's current process, and discovered ways to
maximize LIMS and where we can decrease process inefficiency. Assessed
Use Cases against the capabilities of StarLIMS. Reviewed and contrasted
use cases against industry best practices. Assessed use cases against
regulatory compliance (FDA (Part 11), HIPAA, CLIA, CLSI) guidelines.
Evaluated the entire LIMS architecture (data flow) and presented a gap
analysis of current application architecture against the proposed
future state. Provided a recommendation of long-term roadmap of the
architecture (for the applications/systems that are involved in the
laboratory business use cases). Rewrote gene expression profile
algorithm to improve functionality and performance.
Assisted laboratory in creating user requirements based on domain
knowledge and best practices. Designed, developed and implemented new
modules and data tables according to user experience and functional
requirements. Customized existing modules to improve user experience
and to meet new functional requirements. Configured 100+ tests, many of
which contained dynamic reference ranges and complex calculations.
Created risk-based models for requirements gathering, bug fixing
and functionality deliverables.
2012 – Present: SimpleLims Software. VP of Compliance
In charge of reviewing and developing Business Associates
Agreements, Platform security architecture, and HIPAA-compliance white
papers.
Supervised User Interface and User Experience design decisions
for anatomic pathology LIMS product.
2011 – 2012: VantagePoint Laboratory Partners, Inc. Director of
Compliance and Quality Assurance, San Diego, CA
Role – Compliance Officer
Successfully transferred CLIA license for moderate and
high-complexity testing for two laboratories, changing owners, lab
directors and addresses.
Collaborated with CFO and CEO to create and implement a corporate
compliance program
Medicare (Palmetto) enrollment documentation
Medi-Cal enrollment documentation
Florida lab licensing application
Enrolled in County Fire and hazardous materials and waste and
radioactivity licensing
Role – Quality Officer
Created and implemented a quality plan for a 10-department
clinical and esoteric lab of moderate and high-complexity
Created and implemented a safety plan, obtained hazardous
materials permits and radioactive materials general license
Created, collaborated and reviewed validations for FDA-approved
tests as well as lab- developed tests
Developed quality systems for intra-laboratory processes in
collaboration with the VP of operations
Successfully implemented a document management and training
system for a 10- department clinical and esoteric lab of moderate and
high-complexity
Role – Applications Specialist
Schuylab LIS admin and super user charged with maintaining test
menu and interfacing of LIS with various instruments
APVx LIS admin and super user charged with troubleshooting code
and report generation
Rapidly implemented MasterControl document management system with
little assistance from vendor or IT team. Appeared in MasterControl
marketing piece as a result of successful deployment
Xifin billing system super user charged with test creation, CPT
code assignment and fee schedule generation
2011: Veracyte, Inc. CLIA Lab Supervisor-Molecular, South San
Francisco, CA
Role – Department Supervisor
Establish Quality control, quality assurance, and quality
improvement procedures
Interviewed, hired, train, and managed entire CLS and non-CLS
technical staff
Lead process improvement and efficiency efforts in both technical
and nontechnical aspects of the laboratory
In charge of reagent and consumables ordering and inventory
management and forecasting
Review quality documents and SOPs
Integral in the creation of a CLS training facility licensed by
the state of California
Role – CLS
RNA extraction, cDNA synthesis, linear amplification, and
microarray hybridization for gene expression profiling
Direct and constant supervision of non-CLS staff for doing
qualitative and low- complexity testing procedures
Perform high-complexity testing in accordance with established
standard operating procedures
Lead investigative studies for process development and process
improvement
Role – LIMS Supervisor
Lead efforts for gap analysis and system requirements creation
Create software validation protocols, design testing and release
plans
Developed R scripts to parse all of the lab's Excel-formatted lab
workbooks and transferred to a unified database for querying, reporting
and data migrating to a new LIMS
2007- 2011: Expression Diagnostics (XDx). Senior Clinical Lab
Scientist, Brisbane, CA
Role – CLS/ General Supervisor
Phlebotomy and preparation of both clinical and non-clinical
patient samples
RNA extraction, cDNA synthesis, and QPCR expression profiling for
detection of acute cellular rejection in heart transplant patients
(AlloMap®)
Lead investigative studies for process development and process
improvement
Improved quality control (QC) and quality assurance (QA)
procedures by implementing Microsoft Access® databases and streamlining
data analyst procedures in Microsoft Excel® workbooks
Designee of Laboratory Director for review quality documentation
Part of two-member team that successfully performed a gap
analysis for CA and NY State, CLIA and FDA regulation and guideline
compliance
Assistant Project Manager for Patient Service Center Site
Development as a part of a company-wide core team that opened 9 PSCs
around the country. Interviewed and trained phlebotomy staff.
In charge of staff training, equipment and supply ordering and
installation, and ensuring facility compliance with OSHA, CLIA, state
and local regulation.
On several occasions, negotiated contracts with suppliers, moving
companies and custodial services
Role – LIMS Analyst
Part of a company-wide core team that developed and implemented
StarLIMS® laboratory information system.
Completed StarLIMS® implementation training course and wrote the
Lab User Guide
Assisted implementation consultant with module creation, testing
and workflow development
Super User and LIMS Analyst for the reference laboratory
Developed SQL queries and Crystal Reports for Management and
Executive team regarding test performance, sales and quality
Spoke at StarLims national meeting for successful implementation
in a clinical laboratory
Role – Bioinformatics Specialist
Designed a novel algorithm for splice junction probe generation
for DNA expression microarrays.
Helped in the design and development of a novel microarray chip
for use in whole blood gene expression studies (BloodChip)
Researched and analyzed microarray data from publicly available
published as well as internal work
Consulted with members of the informatics and bioinformatics
teams on special projects
2006-2007: Quest Diagnostics Clinical Laboratory, Molecular
Microbiology Dept. Clinical Lab Scientist, Nichols Institute, San Juan
Capistrano, CA
RNA extraction, amplification, sequencing, and genotyping of
HIV-1
Viral Extraction using MagnaPure LC system
Amplification using RT-PCR and nested PCR techniques
Sequencing analysis using ABI 3730 XL system and Sequencher data
analyzing program
Competent in the use and maintenance of Protedyne Bio-CUBE super
robot
Assist in the validation and implementation of new and improved
processes
Assisted in troubleshooting and QC using UNIX-based HIV sequence
database and ClustalW software, which included phylogenetic tree
generation and genotyping.
Create original drafts of improved/streamlined Standard
Operations Procedures for software operation, under direction of
Scientific Director
2004-2005: Quest Diagnostics Clinical Laboratory, Molecular
Genetics Dept. Lab Associate II,Nichols Institute, San Juan Capistrano,
CA
Genomic DNA extraction, amplification, and detection for various
hereditary diseases
Extraction platforms include Qiagen 9604 and Genovision M96
Amplification using MJ-Research and ABI thermocycler systems
Detection using southern blot, AFLP, RFLP, OLA, Read-it,
SNaPshot, and capillary sequencing
Served on Automation Committee Board and assisted in several
Green Belt Projects
Created and edited Liquid handler methods for pre-analytic
processes
Assisted in the phasing in of new equipment and procedures
Interests and Activities
Four-year varsity member of the Bucknell University football team
Winner of Christy Mathewson Award for best defensive back
Black Belt and world tournament champion in Isshinryu and
Shuri-te karate
Spent summer 1996 and spring 2001 semester in France as an
exchange student
Teach and perform Argentine Tango around the country
References
Available upon request