Robert E. Young – Owner, Principle Consultant
CGMBS, CLSp(MB), M.S. Bioinformatics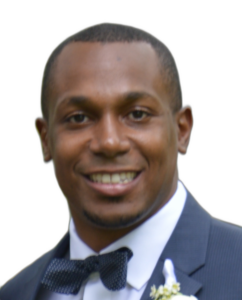 Robert Young is the Owner and Principal Consultant at Lab Insights, LLC. He has led dozens of laboratory informatics projects over the last 15 years. He specializes in laboratory data management and analytics solutions.
After 4 years working at Quest Diagnostics in the Steroids and Molecular Microbiology departments, Robert moved to work at Expressions Diagnostics (now CareDx), where he worked as lead CLS. Leaving CareDx, Robert became the Laboratory and LIMS supervisor at Veracyte. He then moved on to become the Director of Quality and Compliance at Vantage Point Laboratory, where he began to hone his skills in document control and lab data management. After a short stint as a Laboratory Informatics Consultant at Lab Answer (now a part of Accenture), Robert founded Lab Insights, LLC.
Robert is a certified Clinical Laboratory Scientist, and is an expert panelist for the Clinical and Laboratory Standards Institute (CLSI). He is also a data scientist, web developer, and regulatory and compliance expert.
Robert holds a degree in Cell Biology/Biochemistry from Bucknell University and a masters in Bioinformatics from Polytechnic Institute of NYU.
Jessenia Cornejo – Senior Quality and Compliance Consultant
CLSp(Chem), CHC, B. S. Biochemistry
Jessenia Cornejo is the co-owner and Senior Quality and Compliance Consultant at Lab Insights, LLC. She believes that quality and patient care are directly correlated and compliance is essential in reducing, correcting, and preventing risk.
Working at Quest Diagnostics for over seven years, Jessenia first experienced good quality lab practices. While at Millennium Health she gained valuable clinical toxicology experience. Leaving Millennium, she began her journey with Precision Diagnostics as the lab supervisor, then became the Director of Quality, and later transitioned to Chief Quality and Compliance Officer. Guided by her leadership, her teams consistently monitored and ensured accuracy and quality of patient results, and a commitment to Compliance by all employees. Of her many accomplishments at Precision, she successfully led the laboratory through accreditation and various state permit acquisition, implemented a purely-electronic Document Management System and Training Management Program, and a more streamlined and transparent Compliance Program.
Jessenia is a certified Clinical Laboratory Scientist with over 15 years of clinical lab experience. During her time at Quest, she was Green Belt certified in Six Sigma, which provided her the opportunity to learn process improvement for use in real-work situations. She recently gained HCCA certification in Healthcare Compliance in 2018.
A graduate from California State University, Fullerton, Jessenia holds a Bachelor of Science in Biochemistry .